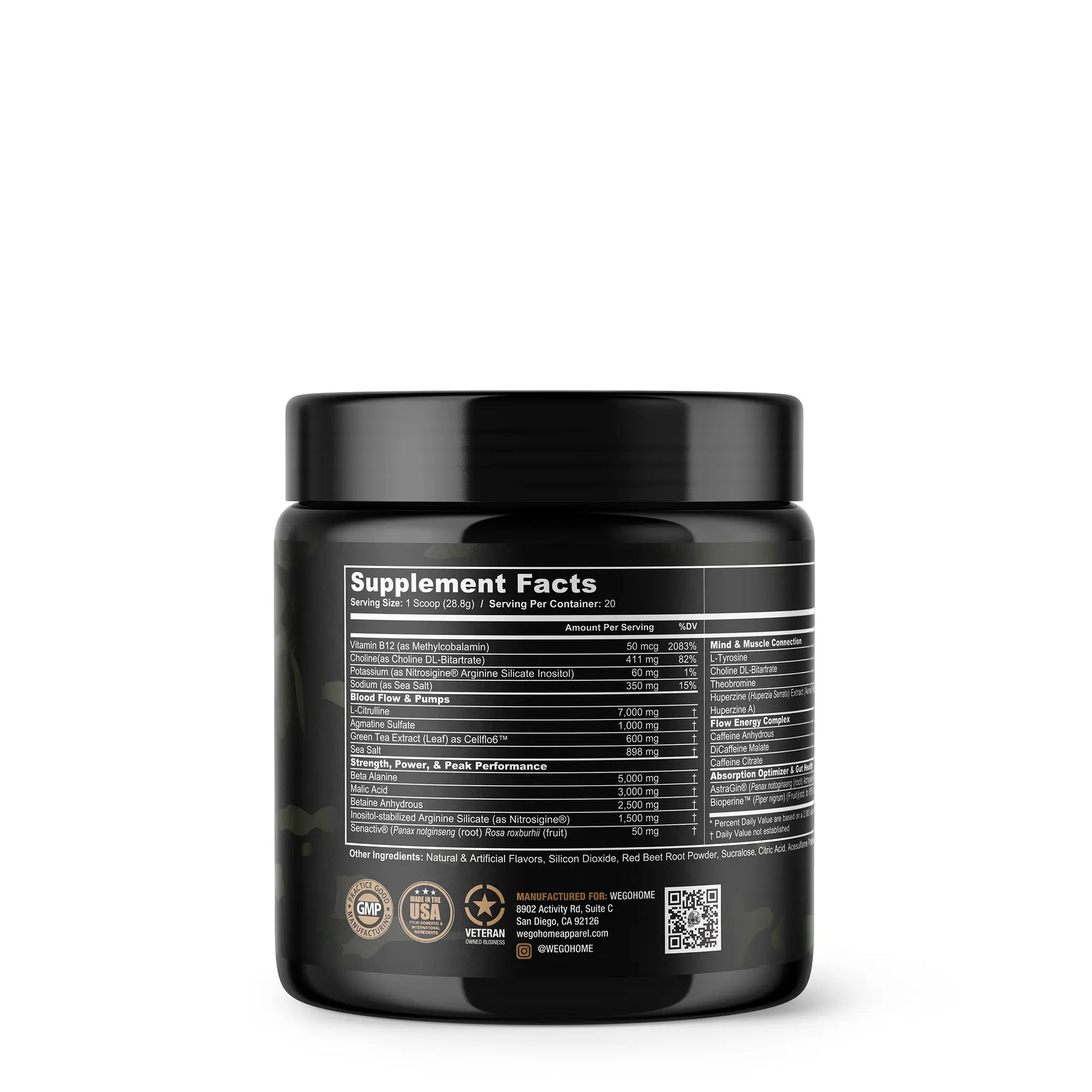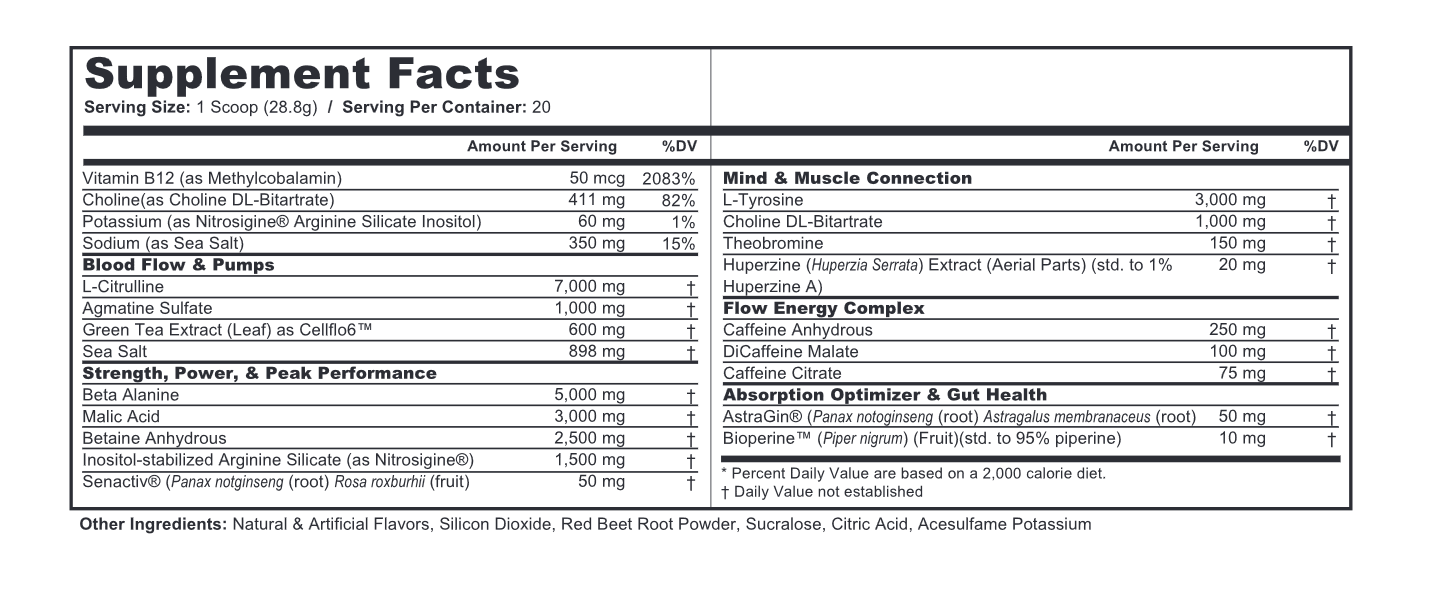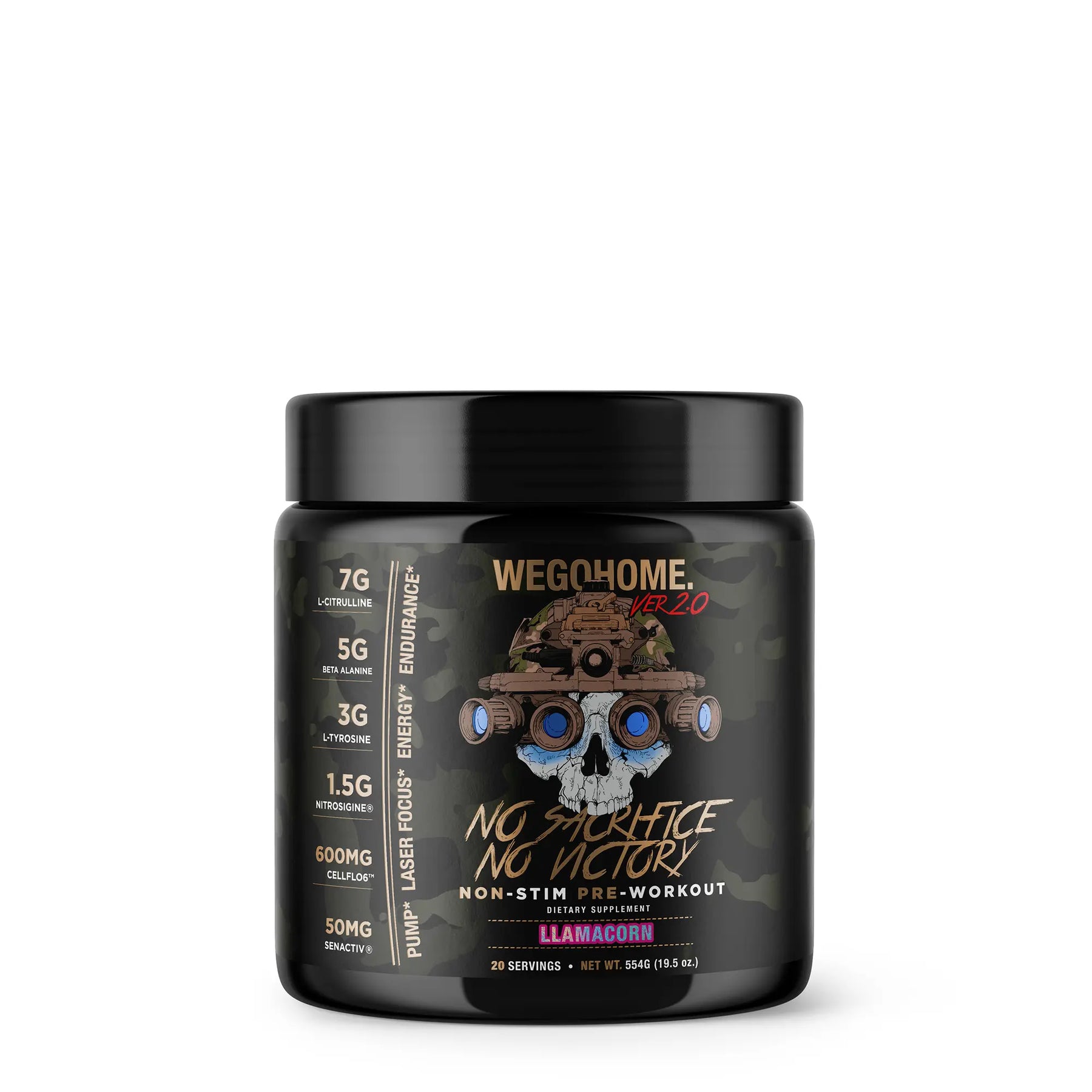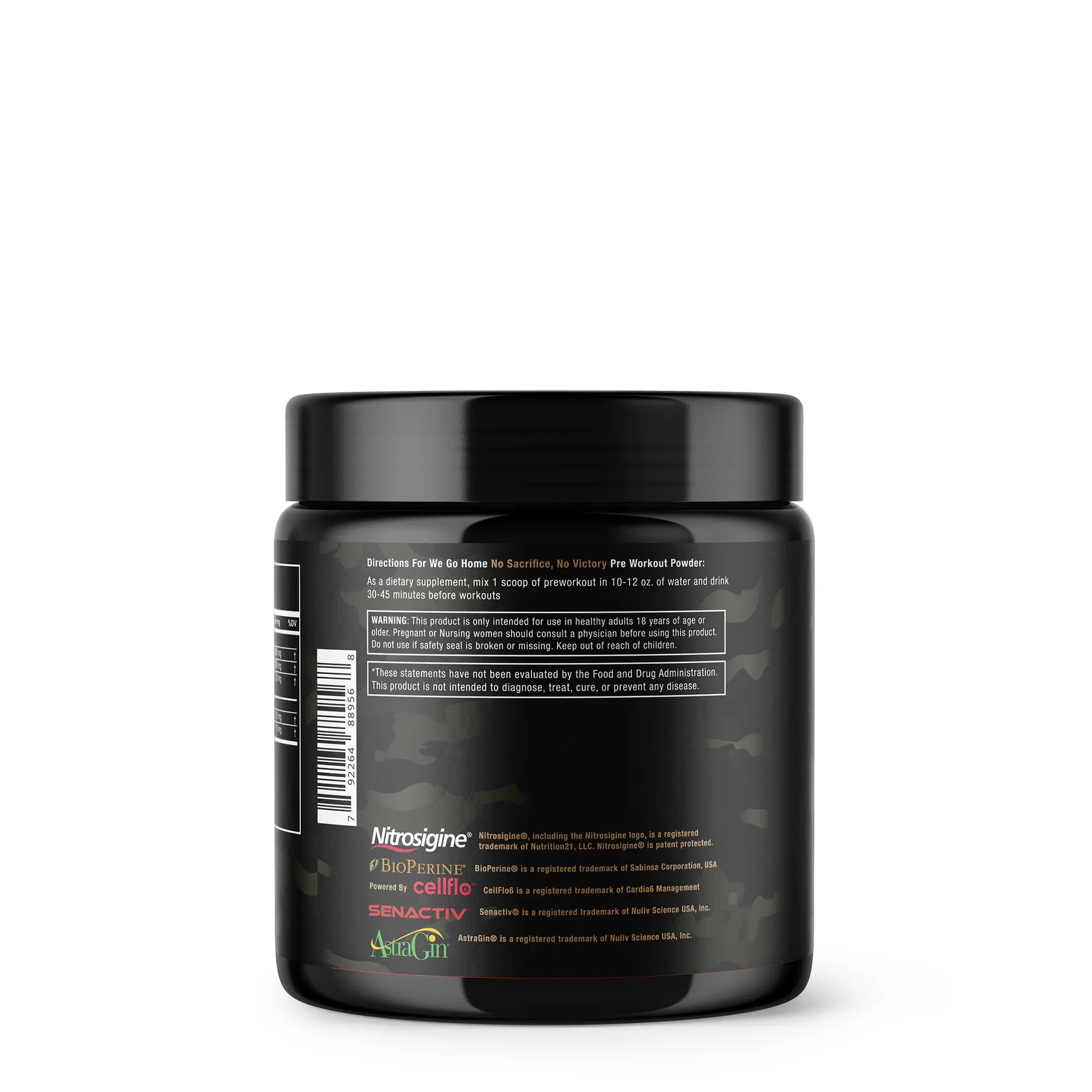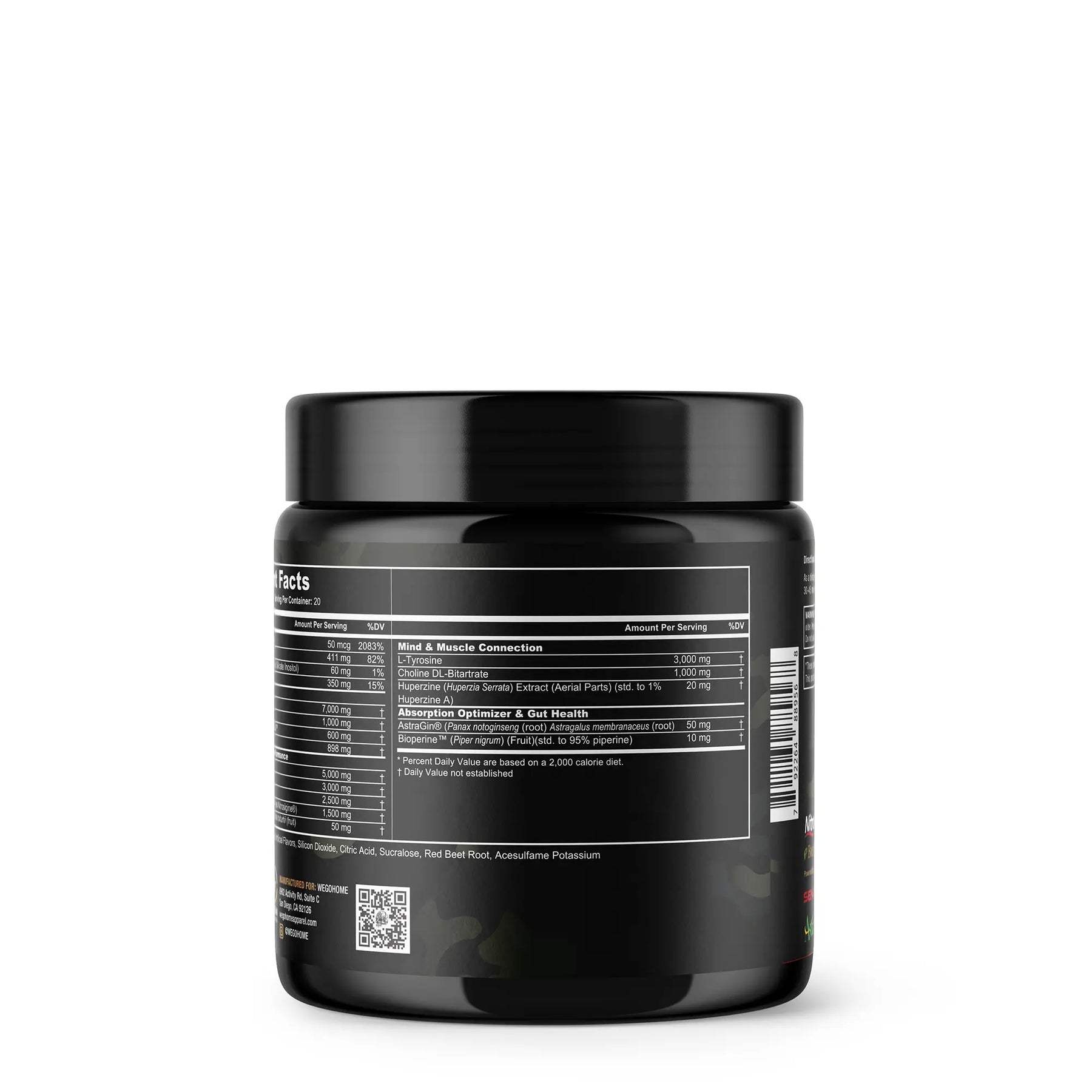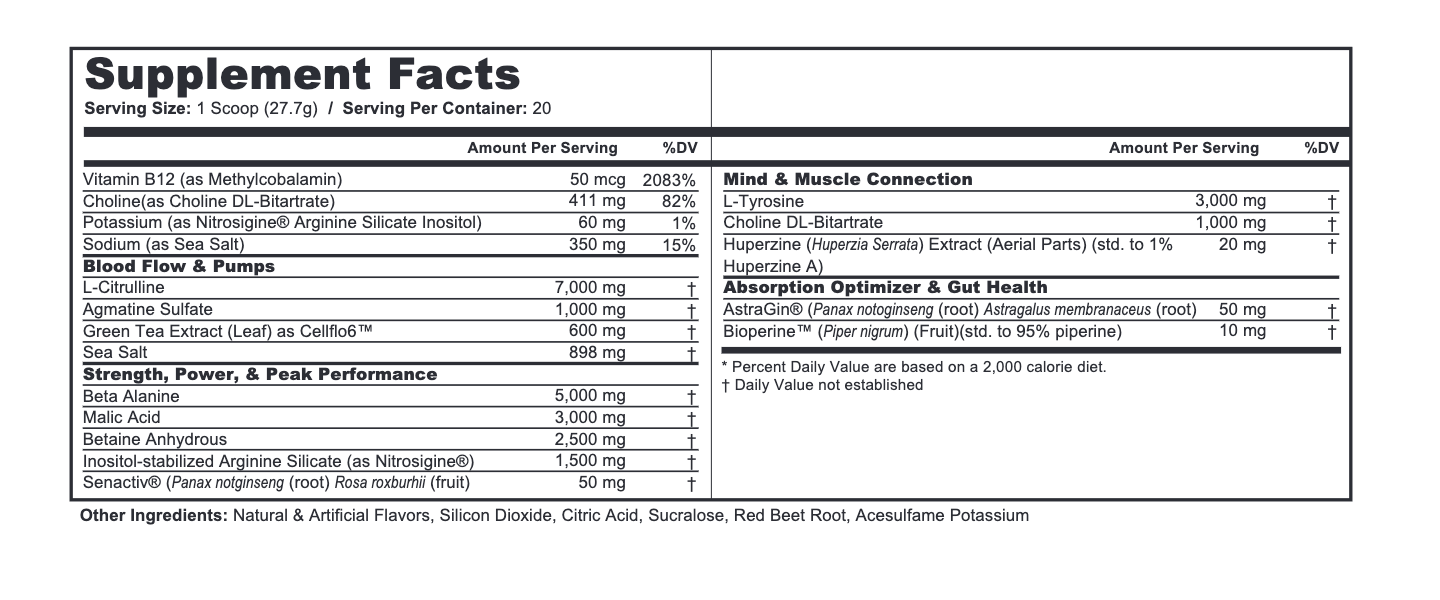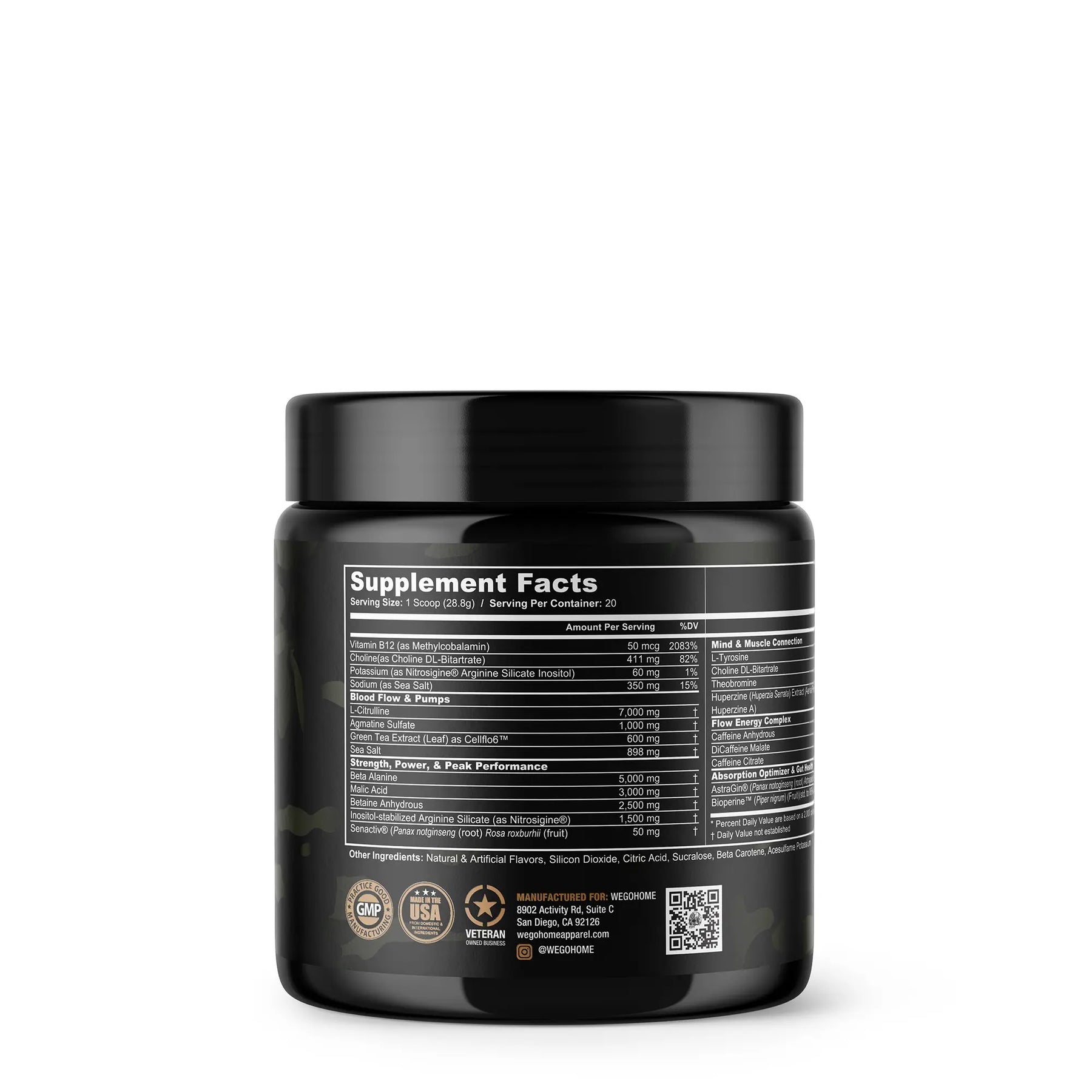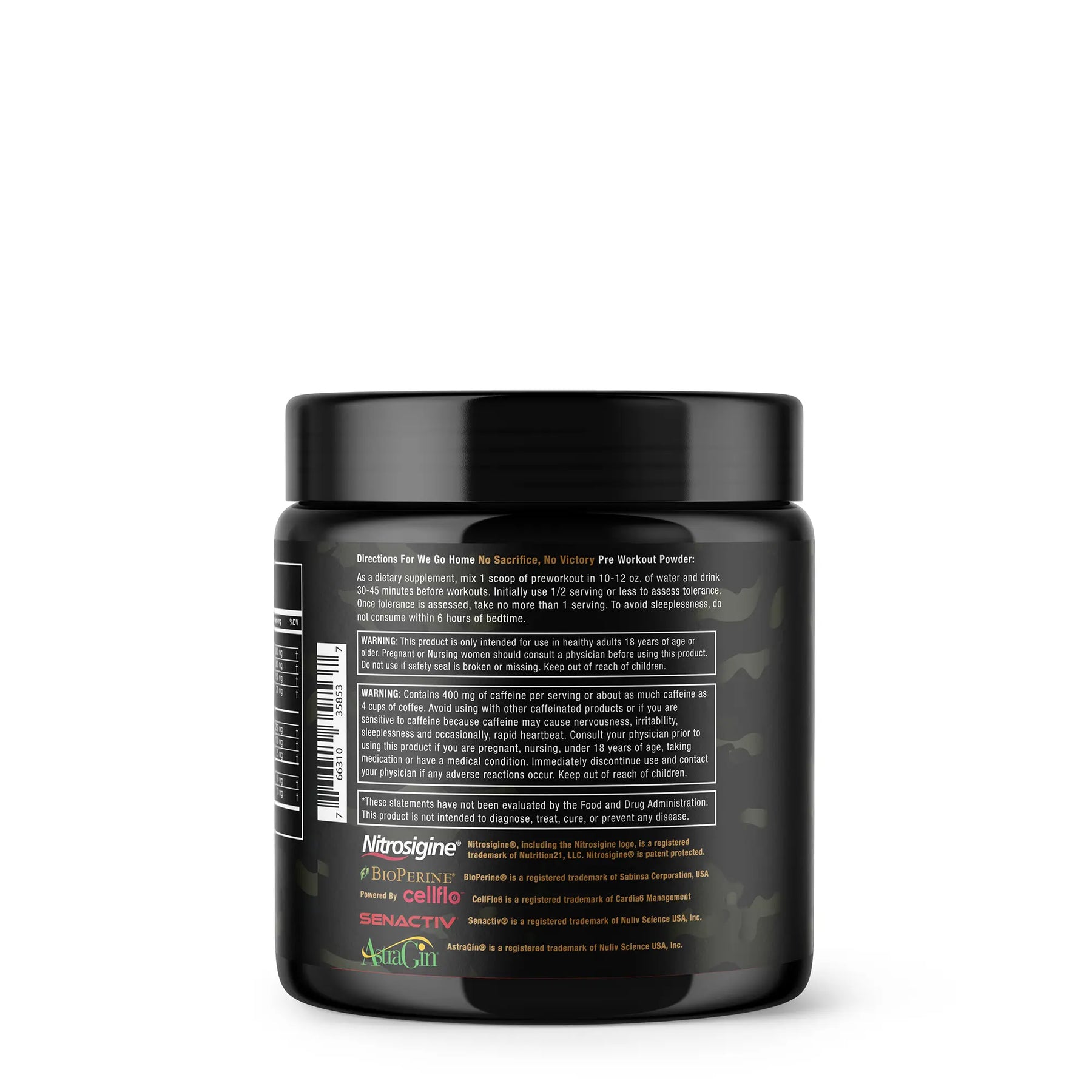 Pre-Workout
"NSNV" Version 2.0
Flavors:
Tigers Blood (Watermelon, Strawberries, Coconut)
No Sacrifice, No Victory Pre-Workout Ver 2.0
NSNV 2.0 is a pre-workout supplement formulated with 19 powerful ingredients that optimize athletes' performance during intense workouts. Unlike other pre-workout supplements that use proprietary blends or catchy names to hide the exact ingredients and amounts used, NSNV 2.0 is fully transparent and lists all the ingredients and their precise amounts.

This pre-workout supplement is clinically dosed and backed by science, making it a reliable choice for athletes who want to prime their bodies for high-intensity training.
Created for the community by those in the community, no corners cut.
The key improvement in Version 2.0 are:
Improved explosive energy and power*

Improved endurance*

Improved workout duration*

Improved oxygen & nutrient delivery to working muscles*

Improved removal of metabolic by-products*

Improved oxygen delivery to the brain*

Improved mental performance*

Improves hydration, stimulates water-based pumps, and supports protein synthesis*

Longer lasting pumps*
More Laser Focus*
Increased Performance*
Greater ATP production and muscle recovery*

Enhanced bioavailability and absorption of natural compounds by incorporating BioPerine® and 

Astragin

®️*

Increase cardio and longevity *

Increased blood flow and combats muscle damage.*

CellFlo6™ in a double-blind, placebo-controlled environment increased blood flow without a concomitant rise in blood pressure.*
NO Artificial Color/Dyes
NON-GMO 
Go Further. Move Faster. Train/Fight Harder.
Directions For We Go Home No Sacrifice, No Victory Pre Workout Powder: As a dietary supplement, mix 1 scoop of pre-workout in 10-12 oz. of water and drink 30-45 minutes before workouts. Initially use 1/2 serving or less to assess tolerance. Once tolerance is assessed, take no more than 1 serving. To avoid sleeplessness, do not consume within 6 hours of bedtime.
* These statements have not been evaluated by the Food and Drug Administration. This product is not intended to diagnose, treat, cure, or prevent any disease.
Always consult with a qualified healthcare professional prior to beginning any diet or exercise program or taking any dietary supplement. The content on this website is for informational and educational purposes only and is not intended as medical advice or to replace a relationship with a qualified healthcare professional.
***WARNING*** Returned products must be sealed and not tampered with in any way. As the products are health food consumables and regulated by the appropriate Canadian or U.S. authorities and full details of the product including the complete list of ingredients are shown on our website, we regret that product cannot be returned due to flavour and consistency etc.