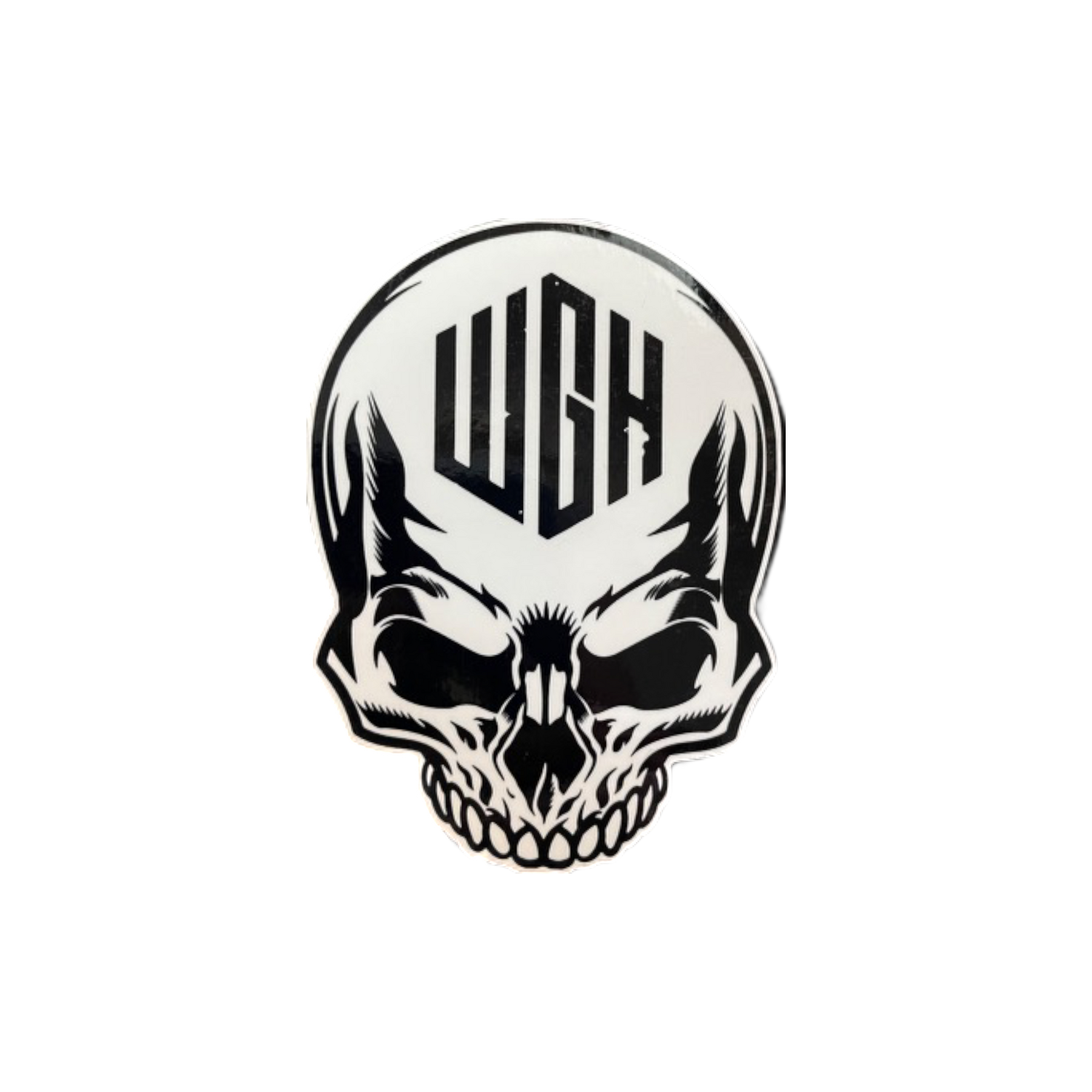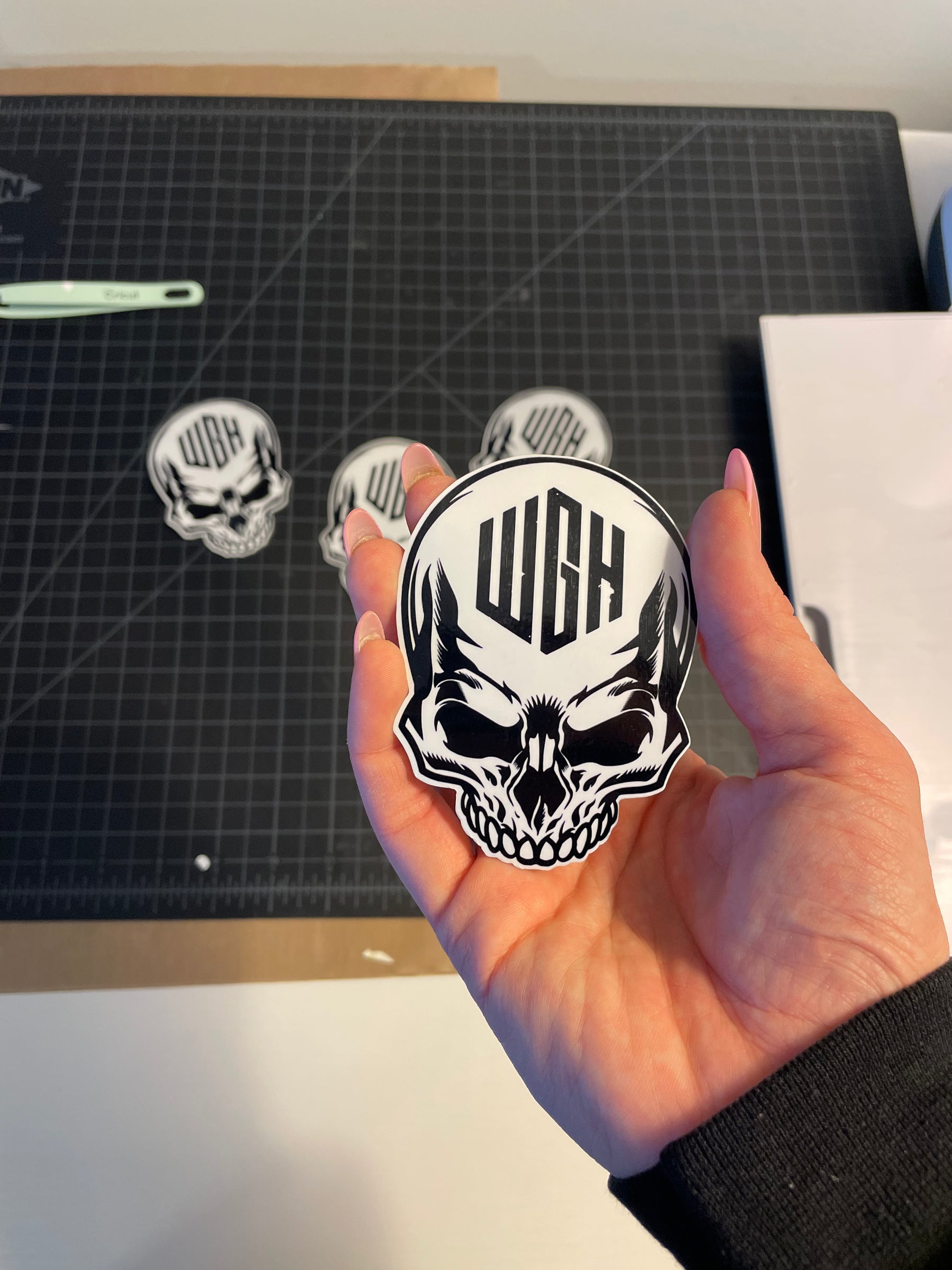 Decals and Stickers
We Go Home Skull sticker
Custom cut and high quality We Go Home sticker. Looks great on gun cases, computers, cars, anything it will stick to.
3.5" vinyl & laminated sticker that is water/ weather proof. F

eaturing the WGH skull logo
 "No longer will we accept the standards, we must strive to go beyond. We must keep our skillset as sharp as possible, our mental and physical well being must be at the very top of our game. We don't do it for ourselves, we do it to ensure we've done everything possible to bring our brothers & sisters home to their families. Not for one, but for all. We go home."