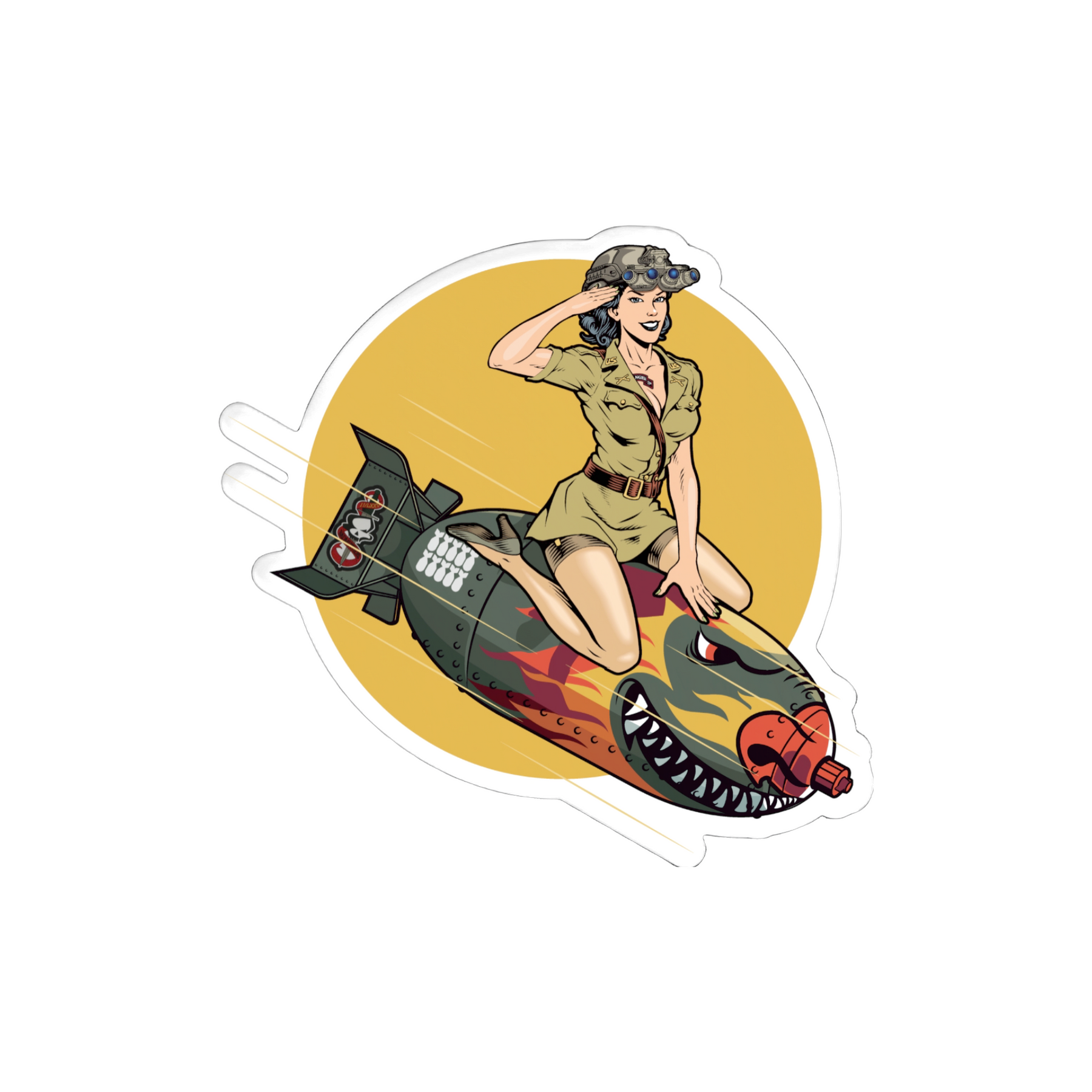 Decals and Stickers
Lady Luck
While the tradition of nose art extends back to World War I and across many countries, it was during the 1940s that this distinctive style came into its own. Many of the American designs were inspired by pin-up girl drawings of artists like George Petty and Alberto Vargas. Other designs had at their roots a strong desire to remain on Lady Luck's good side and return home safely. Dice, boomerangs, and other superstitious emblems were often found painted on planes. On such dangerous missions any token of luck or of home might be seen to sway the balance in your favor.
Custom cut and high quality We Go Home sticker. Looks great on gun cases, computers, cars, anything it will stick to. They are coated with a protective laminate that makes them resistant to fading, scratching, tearing, and water.
4 X 4" sticker, Featuring the "Lady Luck"