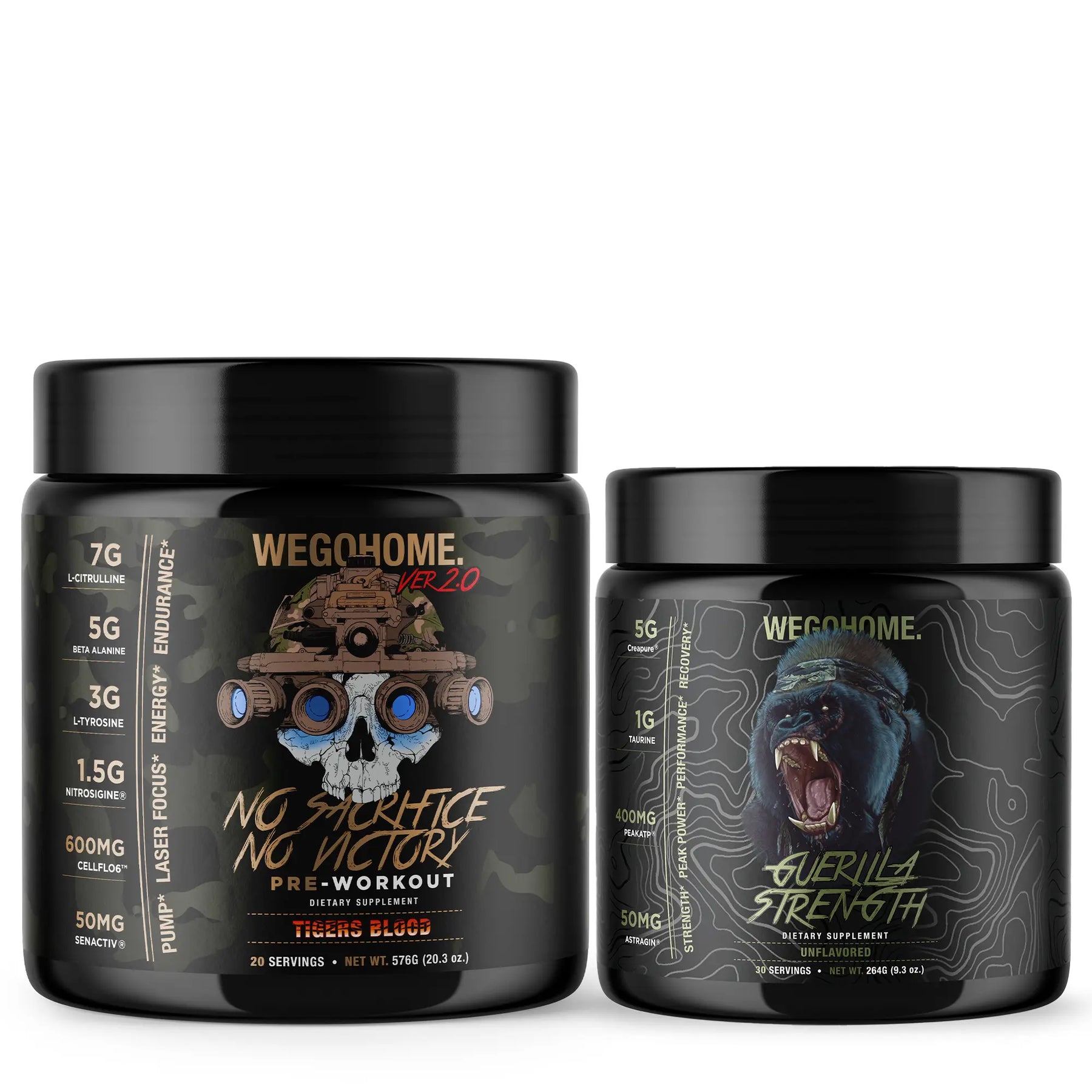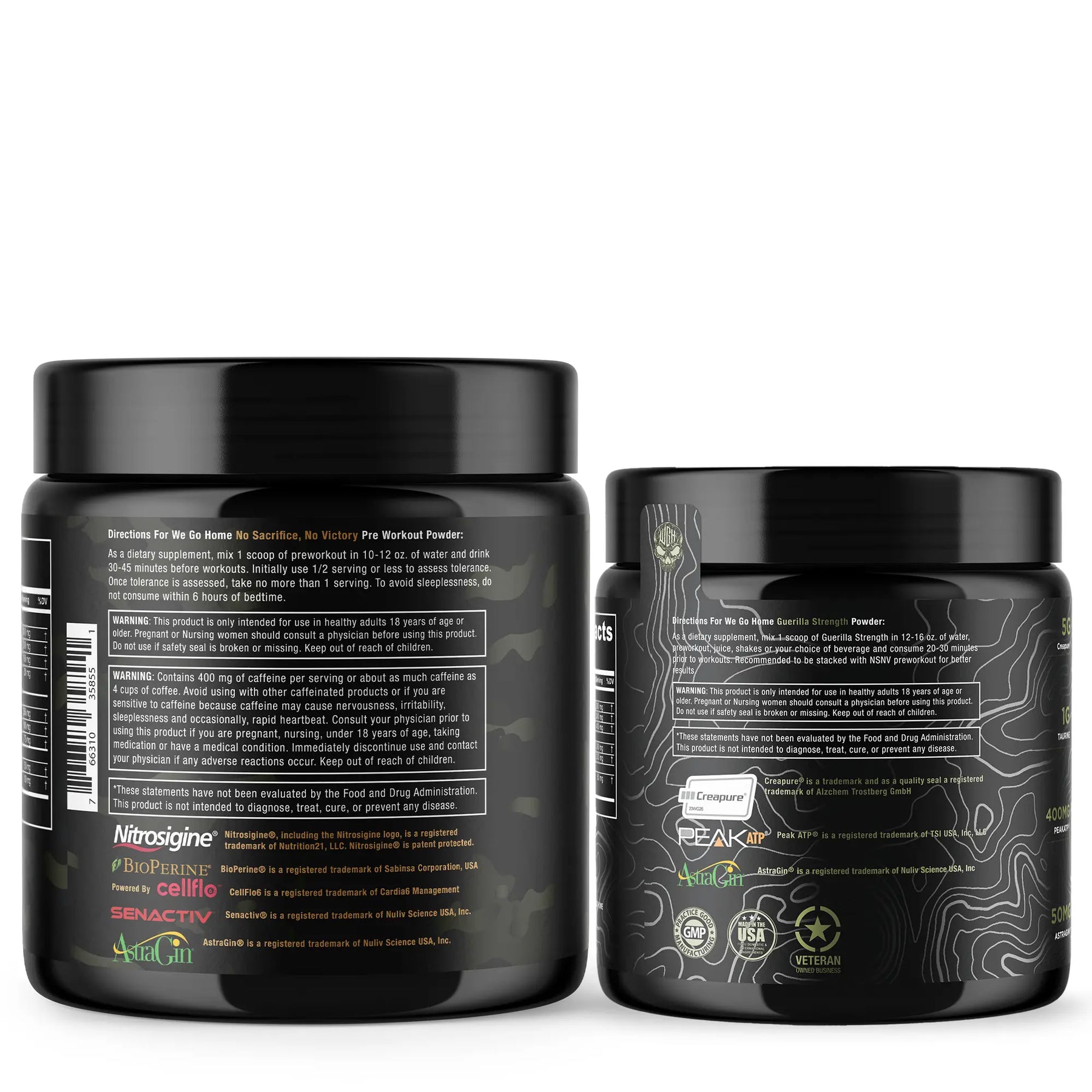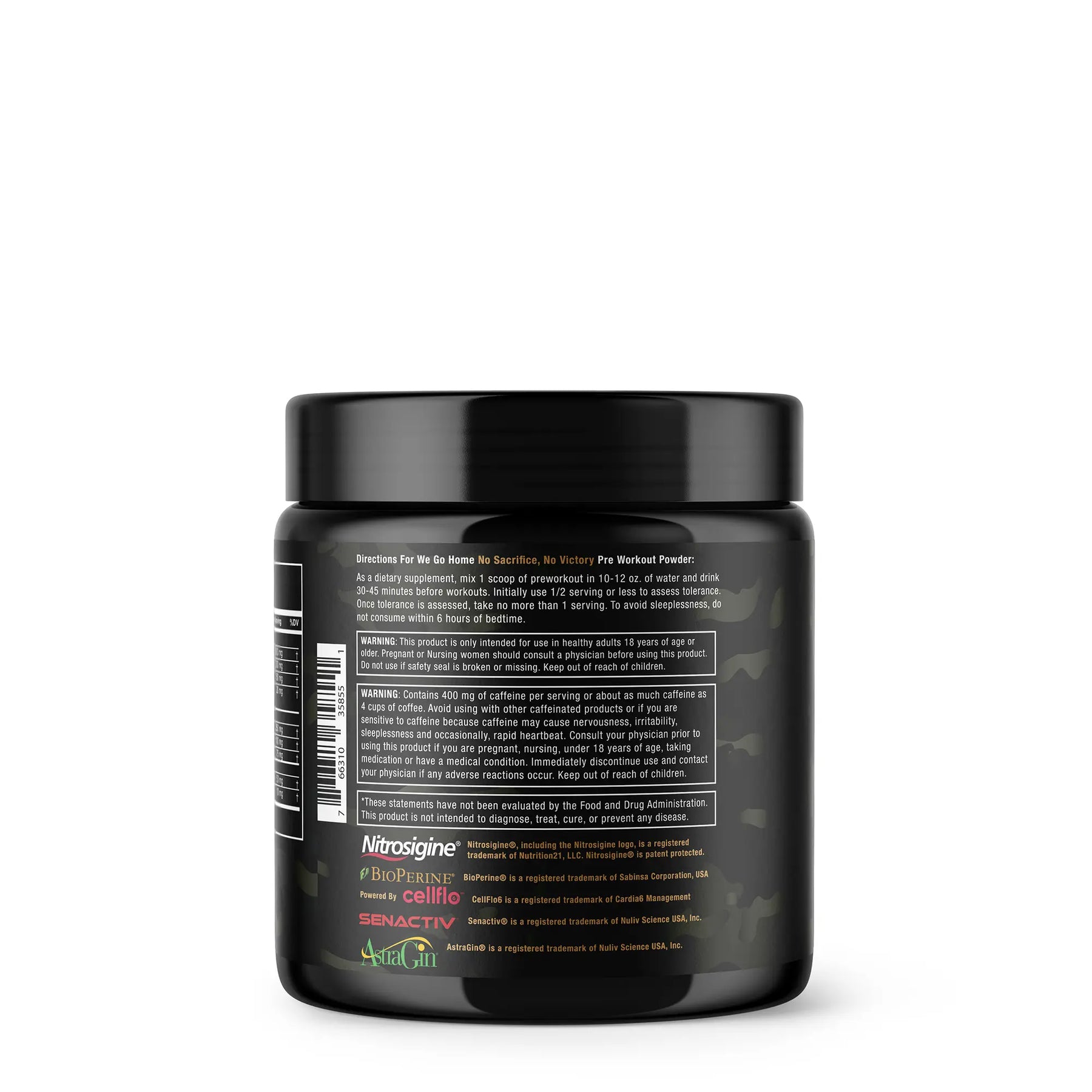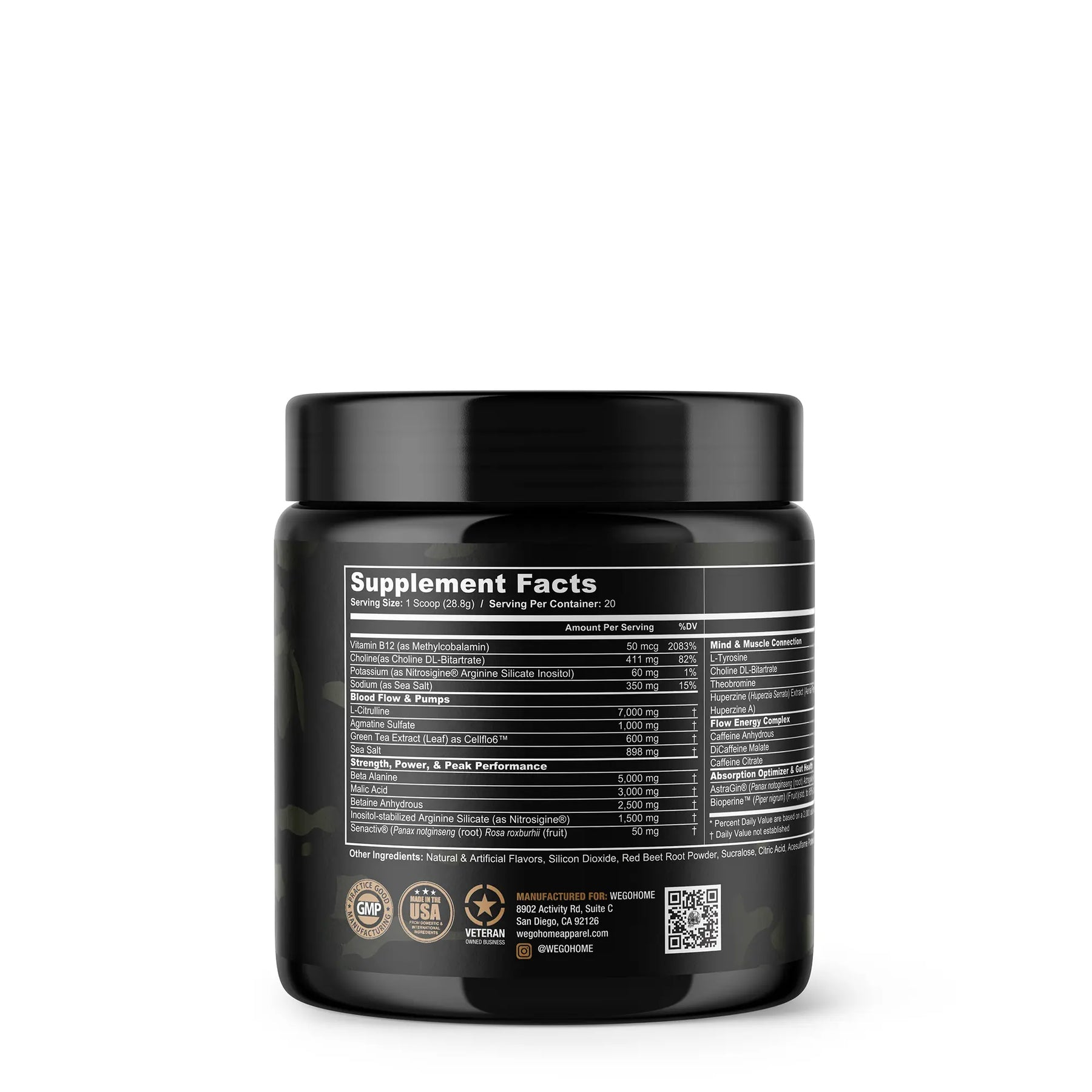 Pre & Intra Workout Stack
Peak Strength & Power Stack
NSNV 2.0 Flavor:
Tigers Blood
Guerilla Strength Flavor:
Unflavored
Reach New Heights of Strength and Power...
Introducing Guerilla Strength, the revolutionary Creatine formula that takes your strength, power output, performance, and recovery to new heights. Our unique blend of ingredients is specifically designed to enhance your overall performance and help you achieve your peak potential.
Pair Guerilla Strength with NSNV, our powerful energizing pre-workout formula. NSNV combines caffeine, beta-alanine, and nitric oxide boosters to deliver a surge of energy, heightened focus, and improved performance.
Together, Guerilla Strength and NSNV provide the ultimate support for your workout routine, enabling you to stay energized, focused, and perform at your best. Experience the difference today and elevate your workouts to new levels of success!
Performance Stack Benefits:
• Improved explosive energy and power*
• Improved endurance*
• Improved workout duration*
• Improved oxygen & nutrient delivery to working muscles*
• Improved removal of metabolic by-products*
• Improved oxygen delivery to the brain*
• Improved mental performance*
• Greater ATP production and muscle recovery*

Increase protein synthesis with 6g of branched-chain amino acids 2:1:1 ratio alongside 4g of essential amino acids.*

Replenish critical electrolytes and minerals lost in sweat for optimal performance with out 735MG electrolytes matrix*
* These statements have not been evaluated by the Food and Drug Administration. This product is not intended to diagnose, treat, cure, or prevent any disease.
Always consult with a qualified healthcare professional prior to beginning any diet or exercise program or taking any dietary supplement. The content on this website is for informational and educational purposes only and is not intended as medical advice or to replace a relationship with a qualified healthcare professional.
***WARNING*** Returned products must be sealed and not tampered with in any way. As the products are health food consumables and regulated by the appropriate Canadian or U.S. authorities and full details of the product including the complete list of ingredients are shown on our website, we regret that product cannot be returned due to flavor and consistency etc.